About EVA GLORY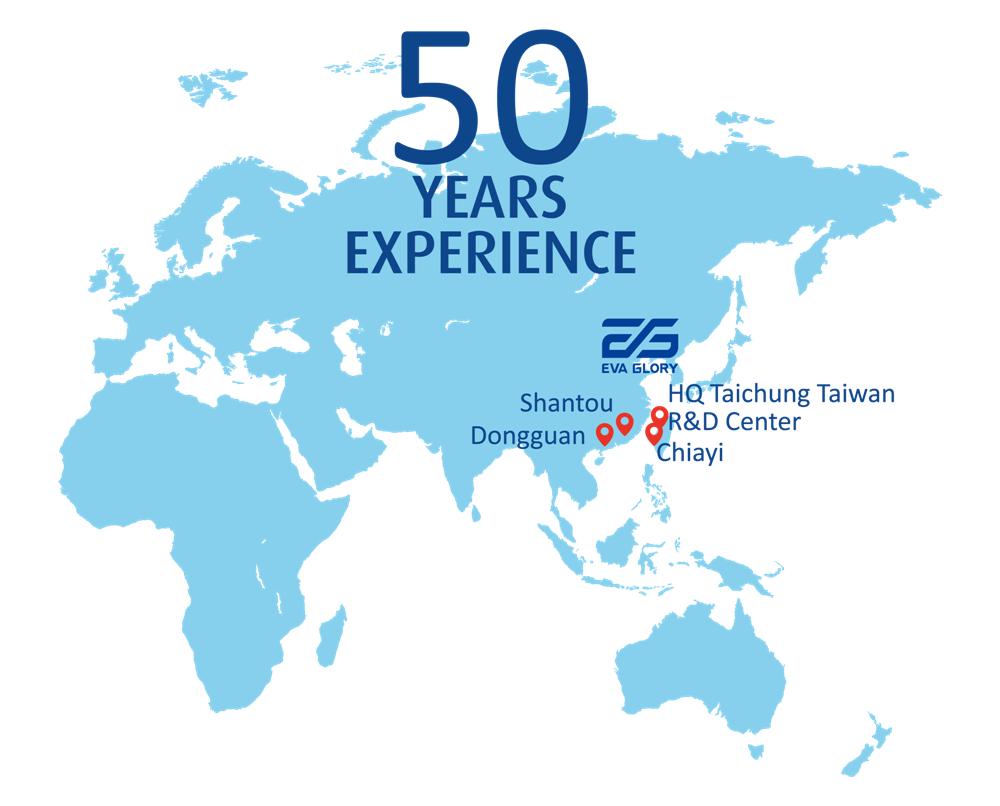 Celebrating 50 Years In The Foam Business.
EVA GLORY is a company specializing in foam and providing integrated foam production solutions. Our R&D team focuses on material development, product design, prototyping, and testing, the team takes innovative concepts into full-scale production, with a wide range of foam material for extreme sports protections, industrial applications, medical care, fitness, and leisure industries, also shoe-making businesses. We ensure all new products and materials are extensively tested, evaluated, and optimized at each stage during the development process ahead of client trials and mass production. EVA GLORY offers both ODM and OEM services, we are highly experienced with customization development projects with clients and fully understand the importance of each specific application need.
What else can we do for you?
CNC service
Laser cutting service
Thermo-molding service
Thermoforming service
Fabricating service
Hotwire cutting service
Lamination service
Customized retailer package service
VISION and GOAL
EVA GLORY is devoted to developing eco-friendly materials and creating long-term sustainable practices that do more to respect the environment, the well-being of employees, and the prospects of future generations.