USDA Certified Eco-friendly Biobased DeCoto EVA/PE Resins Series


Eco-friendly Biobased DeCoto EVA/PE Resins Series
EVA Glory's DeCoto EVA/PE Resins series are made from a wide spectrum of renewable biobased feedstock, such as bamboo, rice husk, agricultural waste, and plant-based ethanol, which are not eligible for food or feed production. Not only are they the emerging raw materials of the foam manufacturing industry, they have also become the materials of choice for environmental sustainability and carbon reduction awareness.
Using DeCoto Resins in foam production reduces carbon emission and your environmental footprint as it replaces conventional fossil EVA and PE, without compromising on performance and quality in the final product. Foams made with the DeCoto Resins have excellent post-processing performance that meets a wide variety of converting processes. More importantly, it is an environmentally friendly material, and we offer creative solutions to meet your specific converting requirements.
The DeCoto Resins series contain Biobased Carbon content ranging from 70% to more than 90% as tested by Beta Analytic, Inc. The WB-110MB, WBH-110MB, and WE-130MB of DeCoto Resins series conforms to USDA BioPreferred Program under category of Intermediates-Plastic Resins (22%). As shown in the figure below or please refer to the
USDA's BioPreferred website
for detailed information.
If you require any further information or have any questions about the product, please feel free to contact us.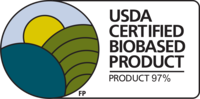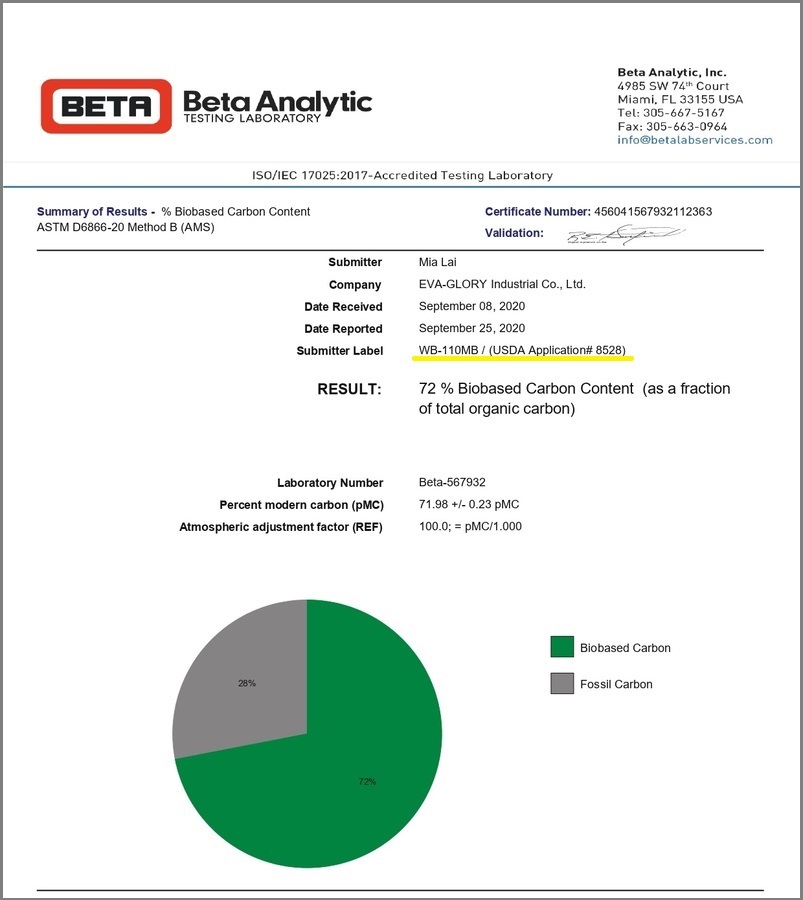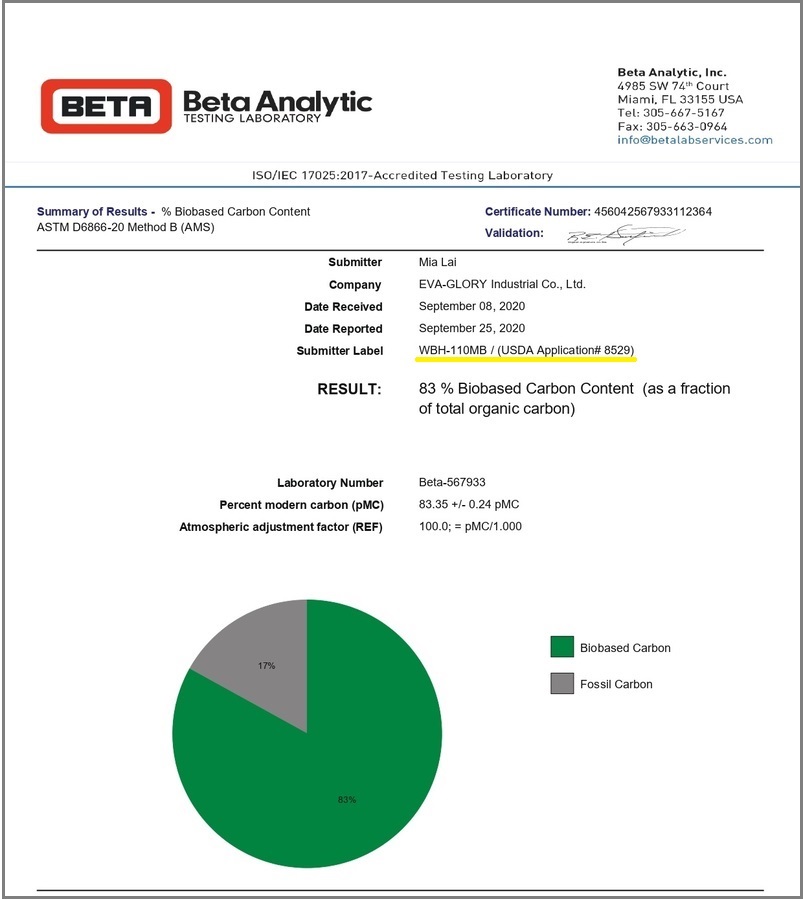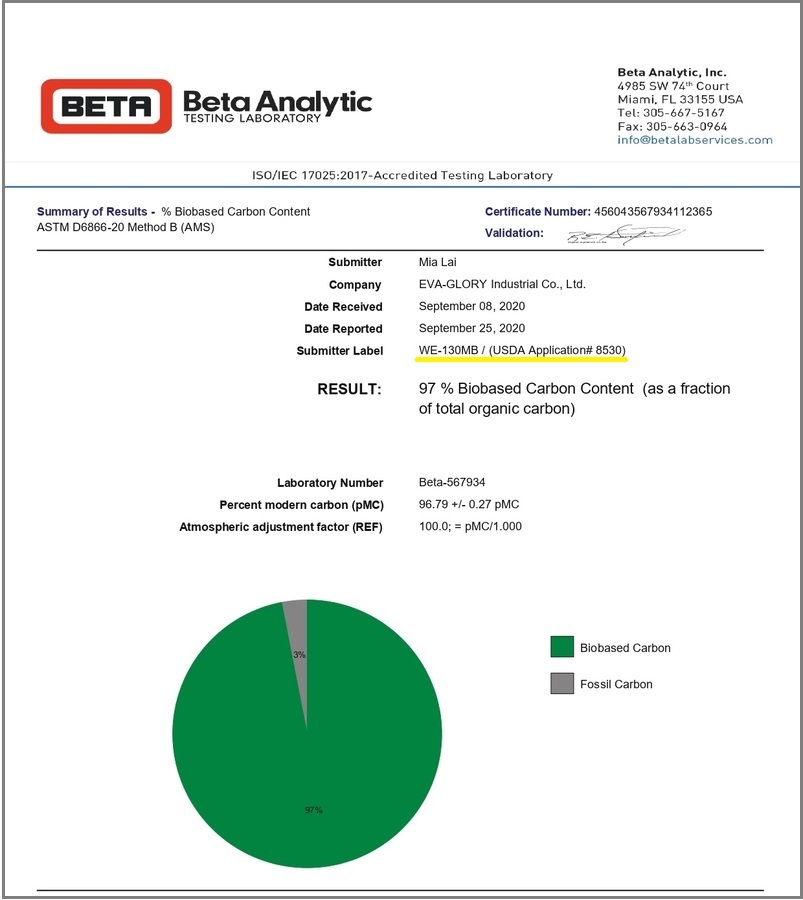 ---