Biobased Physically Cross Linked – DeCoto DXS foam


Physically Cross Linked DeCoto DXS Series
The DeCoto DXS foam is made with LDPE, EVA, and renewable biobased feedstock which will help to reduce the carbon footprint when producing them. Our Decoto DXS has a smooth surface on the outside, and uniform distribution of closed-cell structures on the inside which gives the DXS foam its excellent mechanical properties and stability.
The DXS foam is non-toxic, odorless, waterproof, soundproof, shockproof, thermal resistant, and versatile for a variety of processing techniques. It can be further customized to achieve an extensive array of functions to meet customer's specific needs, such as corrosion-resistant, flame resistant, anti-mildew, anti-electromagnetic radiation, anti-static, and more.

Specification(Customizable)
Width: 600-2000mm
Thickness: 1.5-12.7mm
Density: 0.04-0.3 g/cm3

Inspection and certification
The DeCoto DXS foam series contain Biobased Carbon content ranging from 30% to 40% as tested by Beta Analytic, Inc., and the addition of biobased feedstock does not affect the foam's basic physical properties. The DXS foam can conform to USDA BioPreferred Program under the category of Intermediates-Foams (22%), and OK biobased 1 star (between 20% and 40% biobased). In addition, we can customize different ratios of biobased carbon content for customer's needs.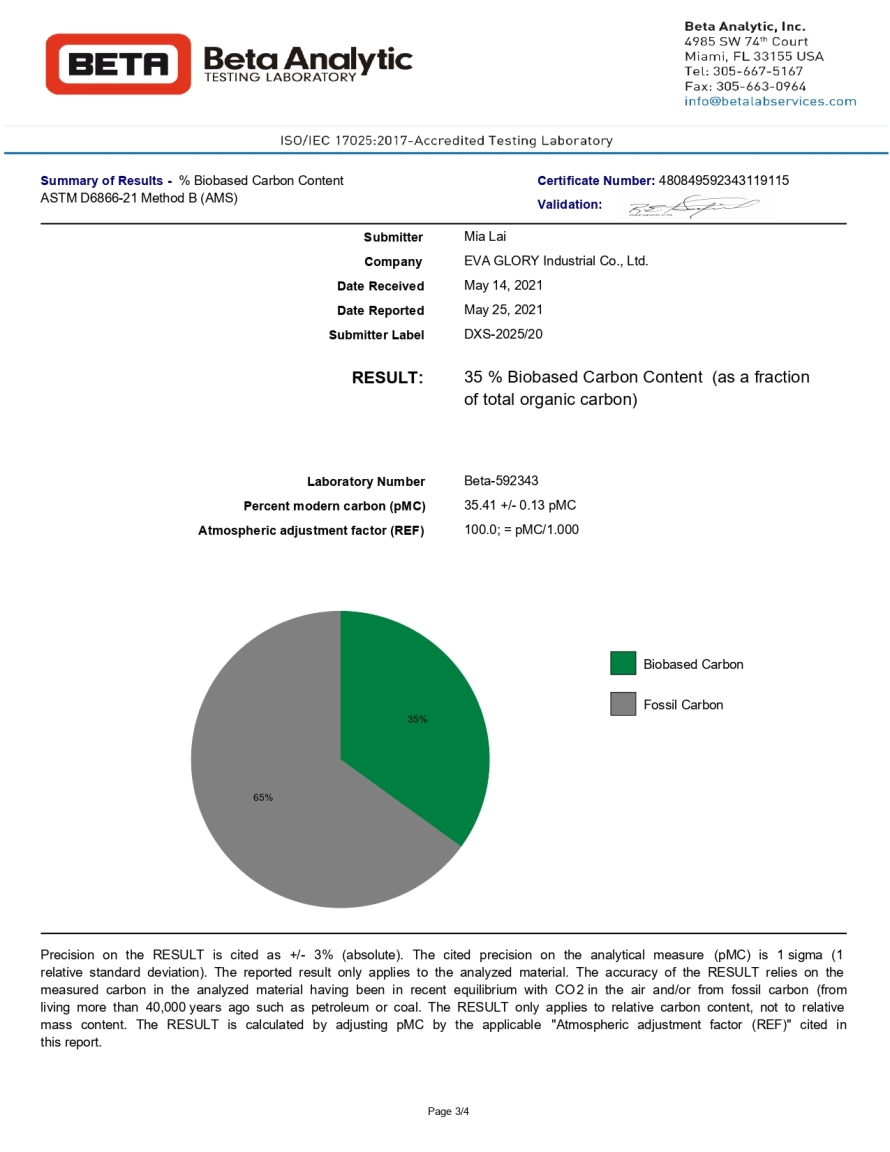 Application
The DeCoto DXS foam is widely used in a variety of applications for different sectors. It can serve as a protective and insulating foam layer for sound/heat insulation pads, bumper strips, waterproof and packaging materials. The DXS foam is an excellent material for exercise/yoga mats, water floating facilities, ski accessories, helmet liners, and equestrian vests.

If you have any questions about the DeCoto DXS foam material, please feel free to contact us.