Biobased Foam Material – DeCoto website launch

DeCoto website
Protecting the environment has been one of the goals that EVA GLORY is concerned about and wants to protect. In 2006, we started planning to develop biobased foam material. After two years of research, in 2008, we officially launched our biobased foam material – DeCoto, but we didn't stop there, because we knew we had more important tasks to accomplish.




This year, our DeCoto website is finally completed. EVA GLORY hopes to use the power of the internet to let everyone know what DeCoto is about. At the same time, we call for the reduction of the use of fossil EVA and greenhouse gas (CO
2
) emissions.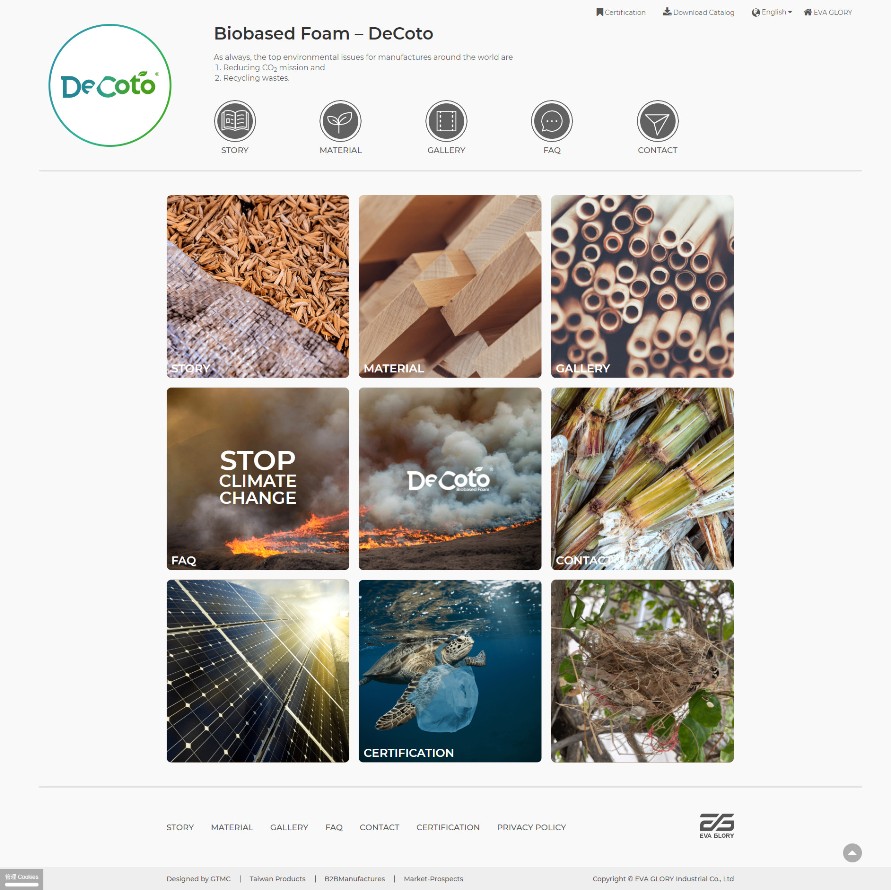 If you want more information, please click on the
DeCoto website link
.