DeCoto
Product Introduction


Decrease CO2 and Reduce Petroleum Usage
DeCoto is an eco-friendly biobased foam in which fossil EVA is replaced with biobased carbon. DeCoto is made from a wide range of renewable biobased feedstock including bamboo, rice husks, wood, agricultural waste, and recycled PE resins made of recycled waste plastic. Biobased materials have the unique potential to reduce greenhouse gas emissions or even be carbon neutral. Plants absorb atmospheric carbon dioxide as they grow and constitute a temporary removal of greenhouse gases (CO2) from the atmosphere. DeCoto biobased foam can also help to reduce the dependency on limited fossil resources, which are expected to become significantly more expensive in the coming decades.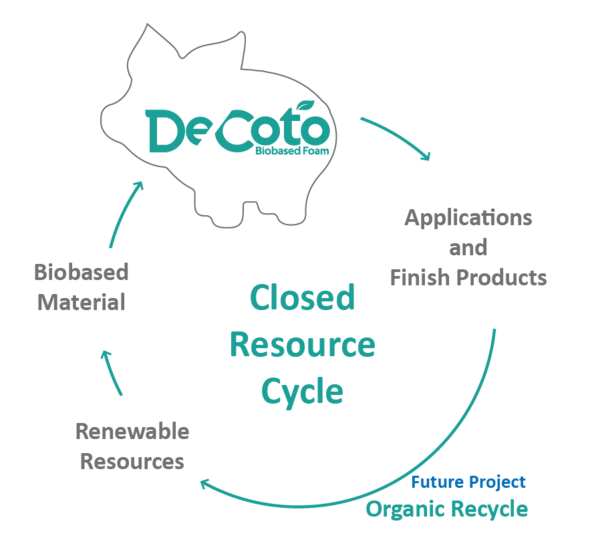 ---
DeCoto is tested by Beta Analytic, Inc. for its biobased carbon content (ASTM D6866) which contains up to 90%*. It conforms with the USDA BioPreferred® Program and is certified under the program's "Intermediates – foams / plastic resins categories (biobased carbon content 22%). DeCoto also meets OK biobased 1-Star certification (biobased carbon content between 20% and 40%)
* The proportion of biobased carbon depends on product requirements or the amount of renewable biobased raw materials.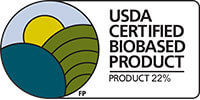 USDA BioPreferred Program


---
DeCoto Features
30% BIOBASED CARBON
DeCoto is made from a wide range of renewable biobased feedstock including bamboo, rice husks, wood and agricultural waste.
38% FOSSIL EVA REDUCTION
Replacing the dependence on petrochemical raw materials that produce harmful and toxic substances in production, so as to achieve environmental protection and reduce the risk of environmental pollution.
23% CO2 EMISSION REDUCTION
Our DeCoto biobased materials are made from renewable biobased raw materials, which can absorb CO2 during the growth of renewable plants, and due to the reduction in the use of fossil fuel, CO2 emissions can be decreased by up to 23%. The amount of decreased CO2 equals 18-40 trees CO2 in annual absorption.
50% RENEWABLE RESOURCES
DeCoto contains up to 50% renewable biobased materials. In addition, we also use solar panels as an alternative energy sources for fossil fuels. It can effectively achieve the results of recycling and production using renewable energy.
DeCoto is divided into 4 types:

Series
Description and Features

Compression molding
(DeCoto DE/DES foam)

It is made from renewable raw materials and recycled PE resins which are made of recycled waste plastics. It not only has the characteristics of thermo-moldable and easy fabrication, but also can customize to meet specific customer needs. DeCoto is widely applied in various industries, ranging from personal protection and leisure activities to medical care products, and even day-to-day living applications.

Double Expansion
(DeCoto DUS foam)

Extends the concept of DeCoto DE/DES foam, the DeCoto DUS foam comes with a much lighter density ranging from 0.04 to 0.05 g/cm3. The 2-Steps foaming process makes the foam lighter and is the choice for more industrial applications.

Physically cross linked
(DeCoto DXS foam)

The DeCoto DXS foam has a smooth and soft surface on the outside, and a uniform distribution of closed-cell structures on the inside which gives the DXS foam its excellent mechanical properties and stability, and it is non-toxic, odorless.

It is widely used in a variety of applications. It can be used as a protector, as well as a protective and insulating foam layer for sound/heat insulation pads.

Biobased Resins
(DeCoto WB/WE Resins)

We uphold the concept of sustainable development, which is to protect the environment and reduce CO2 emission. DeCoto WB/WE Resins are emerging raw materials as sustainable alternatives for petrochemical EVA/PE. The methods of use are the same as that of common EVA/PE resins, so the number of particles can be flexibly adjusted in different manufacturing processes.